Email Automation: How Does It Work? | Week 7
"The first step to success is defining what success looks like for you. The next step is knowing what tools you will need to get there." -Bryce Ward 6/11/2020
This past two weeks I, have been working with the tools provided by Clickfunnels to create a system that collects email address and send emails automatically to those emails. Here is what I have learned.
The Goal
The goal of this project was to create an email collection system for Stupid Raisins that filters out fake accounts that would get added to the primary email list. This way, Stupid Raisins can continue to send out emails to addresses with real people. The system needs to filter out any bad accounts to reduce the bounce rate and to help Stupid Raisins stay in good standing with the CAN-SPAM Act of 2003.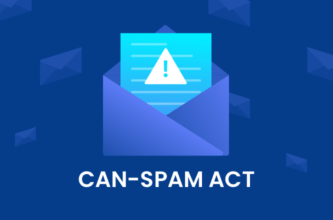 Testing Two Email Systems
Double Opt-in
The first email system I tested out is known as a Double Opt-in Confirmation Process. The idea behind this process is to have visitors input their email address on a Subscription page and using an Email Interegartion on the Clickfunnel's Funnel Builder to send a confirmation email to that email address. Once the visitors inputted their email and added to the Unconfirmed List, the integration would send the confirmation email to the visitor. When the visitor opened the email, they would click a button labeled "Yes, Confirm My Email," taking them to a thank you page and add them to the Confirmed List.
Following the Help Guide and advice from the ClickFunnel's Team, this is what I hoped to achieve. However, this did not work out as planned in my tests. When visitors inputted their emails and were added to the Unconfirmed List sometimes, the email would arrive two hours later. Sometimes it would never be delivered. Another problem that showed up was that email addresses would never be added to the Unconfirmed List. As a result, it was back to the drawing board for me as I was unable to get the system to work consistently.
ClickFunnels Automation
Luckily for me, Clickfunnels has another way to automatically send emails and adjust email lists called Automation. This system essentially had the same process as the Double Opt-in; however, it added one more step. That extra step was placed after a visitor would click the "Yes, Confirm My Email" button taking them to a page asking them to input their email again.
The Automation system looked to be a winner for me. Not only was I consistently able to get the process to work, but the email arrival time significantly improved. Instead of waiting two hours for the email to arrive, it only took ten minutes. Also, with Automation, I was able to add another command to remove names from the Unconfirmed List and move it to the Confirmed List all in the same action.
Now Stupid Raisins has a new email collection system that will send emails to new subscribers and sort out dead email addresses.
Thank You!
Hey, thank you for reading this week's post. I had a lot of fun working on this project and learning how the ClickFunnel email systems worked. Leave me a comment down below if you had consistent success with the Double-Optin process or if you have any questions about how I built these systems.
Thank you again for your time and for reading this post!
Have a fantastic day!
Sincerely,
-Bryce Ward